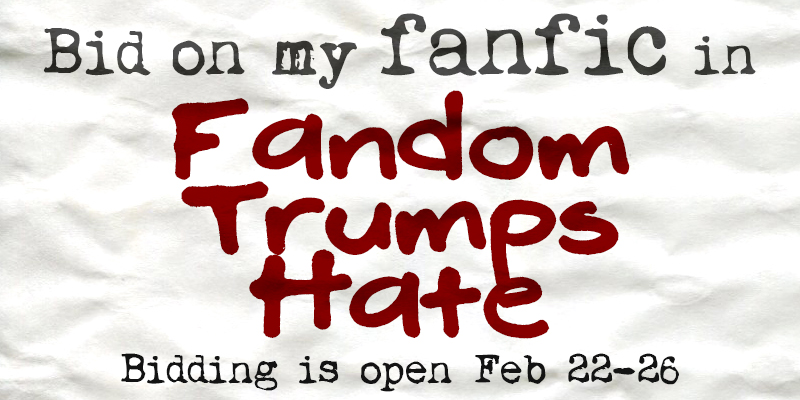 Hey all! So, I'm doing Fandom Trumps Hate this year and so far I have one bid on my offer for fic and no bidders for my beta offer.
I'm kind of taking a break from the Buffyverse fandom, but I am offering Lucifer, the MCU, and fairy tales (I'm also including Norse and Greek myth in that category.) So, if you like one or more of those things (hey, I'm open to fusions and crossovers) and want someone to write a fun (or angsty, or both) little fic or poem about it in your honor, now's your chance.
And I am offering to beta for
any fandom
or for original works,
starting at only $5.
Check out my offer
here
!
Bidding is open till 8pm EST tomorrow (Friday).